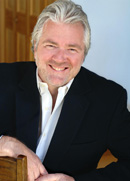 Shane DeRolf

brings more than 25 years of international brand building, children's publishing, television production and licensing expertise to his role as Founder and Chief Creative Officer of BIG GREEN COMPANY. His unique talent for molding ideas into successful ventures has led to a powerful track record in creating and building three successful start-ups in children's media, toys and games.  Shane DeRolf Founder & Chief Creative Officer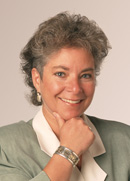 Ms. Grant has been a pioneering force in the marketing and branding of the natural health and green products industries, as well developing large-scale public awareness campaigns for environmental issues and other socially sensitive topics.
Ms. Grant's expertise includes strategic planning, branding and the practical application of communications, especially on environmental matters.
Prior to founding
BIG GREEN COMPANY
, Shane served as founder and president of Random House Entertainment, where he wrote the popular children's book, "The Crayon Box That Talked" and created and produced "The Crayon Box," an original children's television series in national syndication. Prior to that, Shane served as co-founder and Partner of World POG™ Federation, the marketing company that transformed an idea into an international toy phenomenon with sales of more than $175 million in less than 18 months.

Shane began his career in children's television by creating the groundbreaking and critically acclaimed "Zazoo U" for Fox Kid's Network in 1991. As a result of his work on Zazoo U, Shane was asked to conceive and lead the branding effort for the young network that helped it become the #1 children's television network in the world in two years.

In addition to his passion for building successful companies, Shane's zeal for social justice and education has led him to produce award-winning children's television programming and PSA's for the Ad Council, including the Emmy nominated "Watts On Your Mind," the largest national children's communications campaign in the history of the Ad Council and the EPA. His extensive body of work has caught the attention of such publications as the
Los Angeles Times
,
Boston Globe
and
U.S. News and World Report
, which wrote that with Shane DeRolf, "a single, eccentric imagination is clearly at work."

Shane is the author of six children's books, including
"The Crayon Box That Talked"
and is a recipient of the Partners in Public Service Award of Excellence from the National Broadcast Association.
She has guided companies and governments in the integration of environmental awareness and action into their value systems and policies, provided risk and crisis communications, and public outreach and media relations for clients. She also has written highly acclaimed curriculums on environmentally related topics for high schools, middle schools and elementary schools.

Currently, AJ is the Chief Green Officer of the

BIG GREEN COMPANY, INC.

She believes strongly in the powerful opportunity to positively influence today's youth through multimedia entertainment and education.



BIG GREEN COMPANY

is a lifestyle brand that represents all that is wholesome and healthy in a fun entertaining way. It's geared towards the 3 to 6-year-old demographic. The brand's goal is to reduce childhood obesity and reflect a new healthy green world. To date no one has captured this niche. The engine of the brand is a public television show,

BIG GREEN RABBIT

– fast forward Barney, add in Calvin and Hobbs, a twist of green consciousness, a focus on healthy lifestyles, thoughtful eating, and a connection to nature. Board of Directors:
2007 National Outdoor Leadership School,
Lander Wyoming Western Resource Advocates, Boulder Colorado
Alliance for Sustainable Colorado, Denver, Colorado